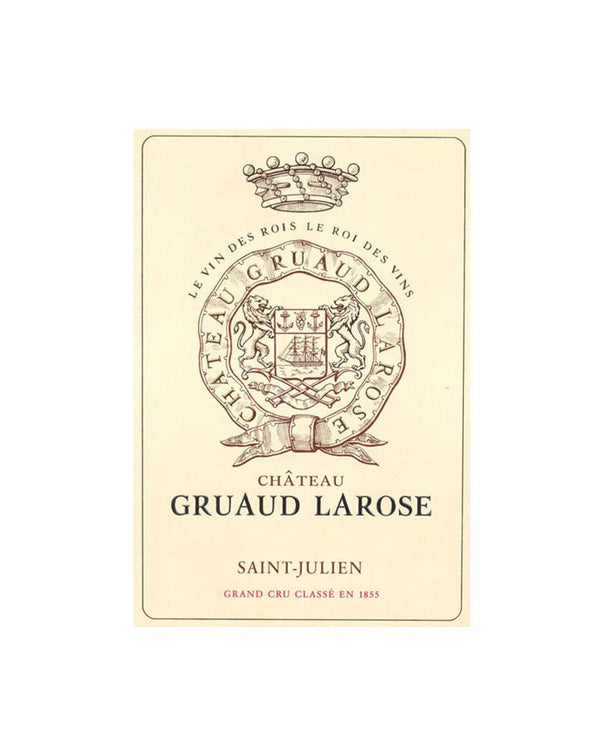 2022 Chateau Gruaud Larose Saint-Julien (Pre-Arrival)
95-97 points, Neal Martin/Vinous

"The 2022 Gruaud Larose was picked from 7 to 24 September and includes a little more pressed wine this year: 13.5% exclusively from Cabernet Sauvignon due to the quality. This latest vintage matured for a planned 18 months in 95% new oak. Significantly, this is the first year under organic certification (notice two storks on the label signifying this. Maybe they are carrying a little Gruaud baby?) At 13.64% alcohol, this is less than many other properties for those seeking slower intoxication. It has an impressive bouquet with pure blackberry and raspberry fruit, black truffle and sous-bois scents. I am impressed by its delineation and focus; frankly, these are the nicest aromatics I've encountered for a while at this address. The palate is medium-bodied with fine-grain tannins. I cannot remember a Gruaud at this nascent stage that exhibits this level of energy and tension deriving from the Cabernet Sauvignon extracted at the beginning of vinification. There's much more precision here. Mineral-driven toward the finish, this easily surpasses vintages made at the estate over the last decade and more. Perhaps like the legendary Gruauds of old (1982, 1961, 1928, even 1870)? Gruaud reborn."