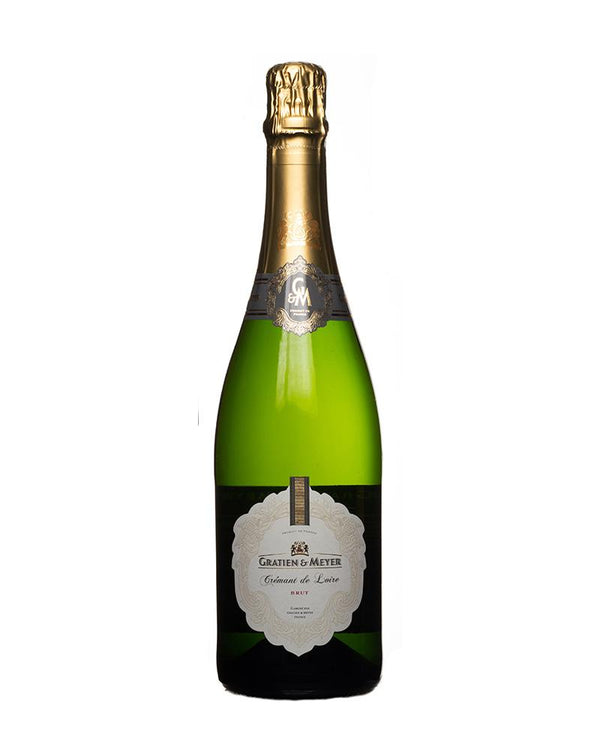 NV Gratien & Meyer Cremant de Loire Brut
This delicious crémant is made from 40% Chardonnay, 40% Chenin Blanc, 15% Cabernet France and 5% Pinot Noir. It is made in the traditional Champagne method, with the secondary fermentation taking place in the bottle. The wine stays sur latte (aging on the lees) for 36 months before disgorgement, far longer than the legal requirement of 12 months.
Tasting notes from the winery: Crémant de Loire Brut has a golden yellow color, with fine, long-lasting foam. The aromatics open with notes of citrus fruits, particularly orange and mandarin, accompanied by floral aromas. A second aromatic wave offers sweet pastry notes.
A very fine balance is revealed in the mouth, reflecting an excellent maturity. Sustained length in the mouth, with notes of peach and apricot.